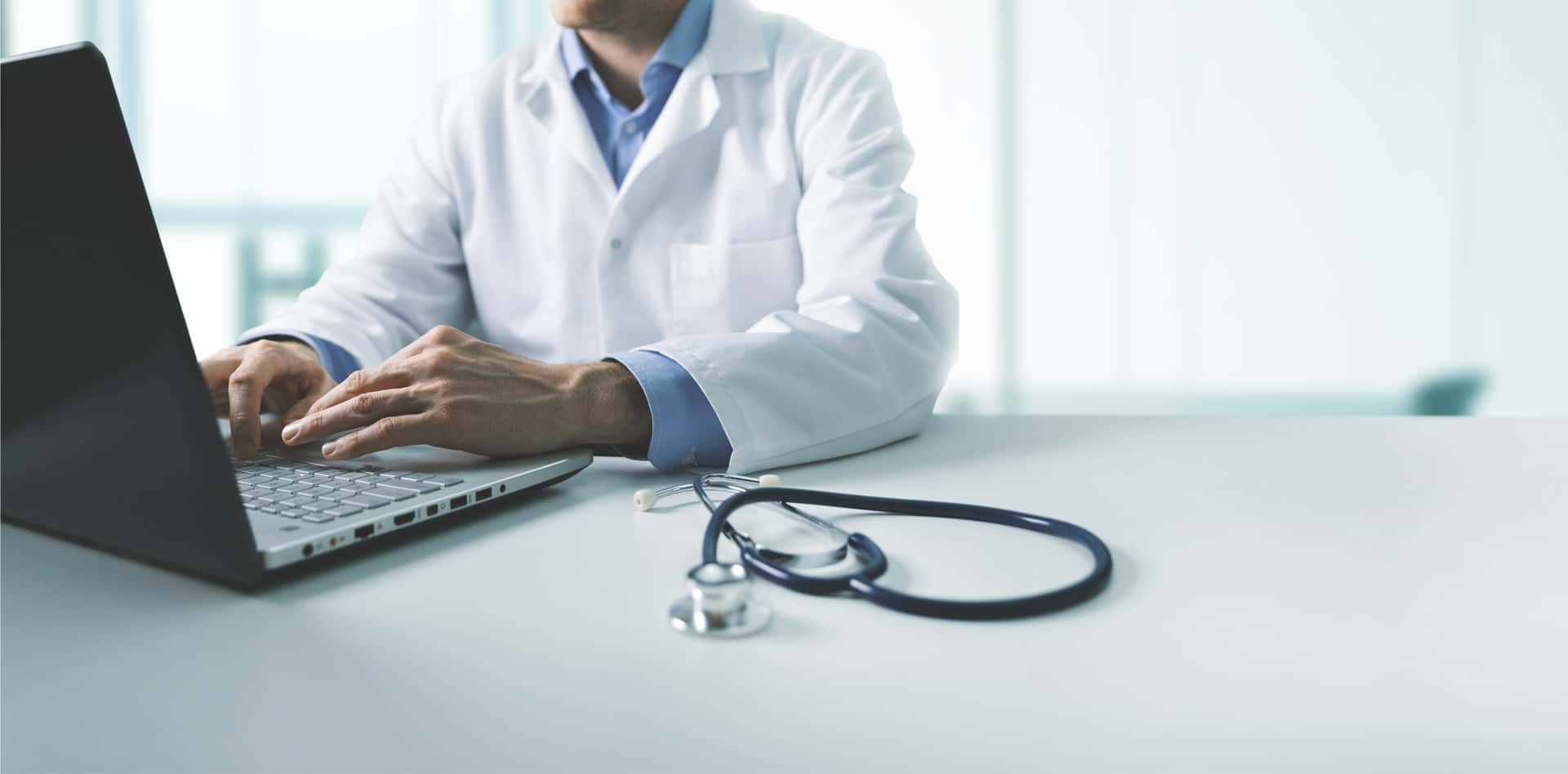 The doctor's perspective
A doctor's perspective on safe, confidential virtual consults during Covid-19 and beyond.
In an economy largely enabled by technological advancements and faced with the challenges of personal safety, many doctors are now seeking solutions for contactless consulting as the logical 'next step' for healthcare practices.
Dr Samuel Abura, a general practitioner in Port Elizabeth, points out that while telephone calls and text messages remain useful tools, there is a significant demand for platforms with dynamic functionalities that are also efficiently streamlined.
Dr Abura was the first doctor in South Africa to sign up for uConsult™, the multi-sided virtual consultation platform making private home-based care singularly accessible in South Africa to anyone, regardless of whether they have medical scheme membership. The fully integrated system allows users to connect from their web browsers and there is no need to download an app or software, an important factor for flexibility amongst the healthcare community.
The platform enables providers to video chat and screen share with their patients, and to issue encrypted prescriptions and medical certificates, pathology forms, radiology forms and specialist referral letters electronically. In many cases the patient is therefore able to experience the full journey from consultation to having their medication delivered without ever leaving the comfort and safety of their home or office.
Dr Abura notes that many chronic illness patients monitor their conditions closely at home and being able to connect virtually adds a further layer of communication and control to this. "Some of my patients with hypertension, for example, have blood pressure readers at home and can relay the relevant data to me remotely. If their blood pressure is higher than it should be we can look at the display on the reader over the virtual platform in real time and adjust their medication with a new script without them needing to come in and see me.
"The same applies for those patients who monitor their blood sugar levels at home. Naturally this can be a real lifesaver for patients who might otherwise avoid a check-up and it has benefits that extend well beyond the additional safety provided during this time of Covid-19, such as the ability to consult with a doctor anywhere, regardless of physical location," he says.
Unlike other virtual consultation platforms, uConsult™ connects healthcare providers and patients using safe, scalable microservices technology making it accessible any time from any smart device with internet connectivity. It also allows for full POPIA compliance, now an essential component to the legal framework of patient management in South Africa, even in times of a healthcare crisis such as Covid-19.
Patients can search for general practitioners on uConsult™ by name or geolocation and virtual consultations can take place no matter where the patient is based, locally or internationally. The patient and healthcare provider are also able to connect with other practitioners without having to switch between systems.
Finally, from a doctor's point of view, Dr Abura says that uConsult™ has the benefit of providing a central working environment where patient information can be stored safely in one space. "You can log in, retrieve your patient file, review your notes, conduct a consultation and send scripts or lab forms. It reduces the amount of work I would have to do coordinating all that information if I were trying to conduct consultations telephonically, or back and forth via text message. On uConsult™ communication with patients is simple and straightforward," he concludes.